25th September 2019 | Congratulation On Winning Bronze Medal At The International Competition And Exhibition On Computing Innovation 2019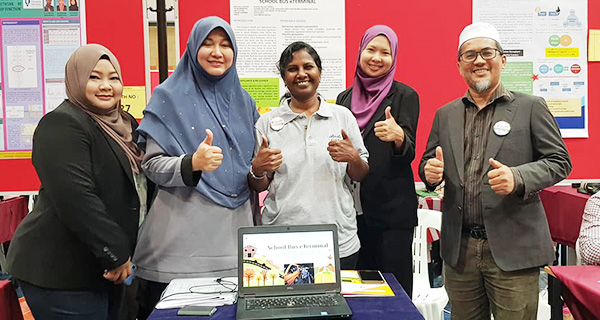 En Shahri Abu Seman, Puan Hasnira Md Lazim, Puan Norarifah Abd Munim and Cik Sarina Alias has won Bronze Medal at The International Competition and Exhibition on Computing Innovation (iCE-CInno 2019) representing KPTM Bangi. The title of the projects is School Bus eTerminal has been contested under Open Category. A total of 120 participants were present during this event.
iCE-CInno is an international competition which is mainly for computer based innovation. The competition is organised by Universiti Malaysia Pahang with the theme "Eyeing The Future". The exhibition reflects upon digital inventions having been the basis for disruptions, especially in the last decade, with the convergence of academia, e-learning and industrial practices with digital technology in the advent of Industry 4.0 that emphasized on Autonomous Robots, Big Data Analytics, Cloud Computing, Internet of Things, Additive Manufacturing (3D Printing), System Integration, Cybersecurity, Augmented Reality and Simulation.
Congratulation again to KPTM Bangi innovation team!